Why the art of negotiation is essential for a career in PR
June 14, 2019 • 4 minute read
To be successful in public relations you need to be an all-rounder with skills in everything from research and communication to writing, critical analysis and creativity. However, one key trait that often gets overlooked is the ability to negotiate.
More art than science, negotiation can be difficult to 'learn' or master. But there is little doubt that it is one of the most important skills for public relations professionals working in any industry, whether in the B2B or consumer sector.
We recently attended a Midtown Business Club event on 'The Art of Negotiation' that highlighted how the ability to negotiate can allow PR specialists to offer added value to their clients. Speaking at the event, Steve Gates, founder and Chief Executive of negotiation consultancy The Gap Partnership, explained that successful negotiation is the art of maximising value in the deal for all sides. Therefore, contrary to popular misconceptions of 'mafia-style' confrontations with resolution arising out of force, negotiation is not about winning. It's about collaborating to find a common ground and purpose whilst remaining true to your business priorities.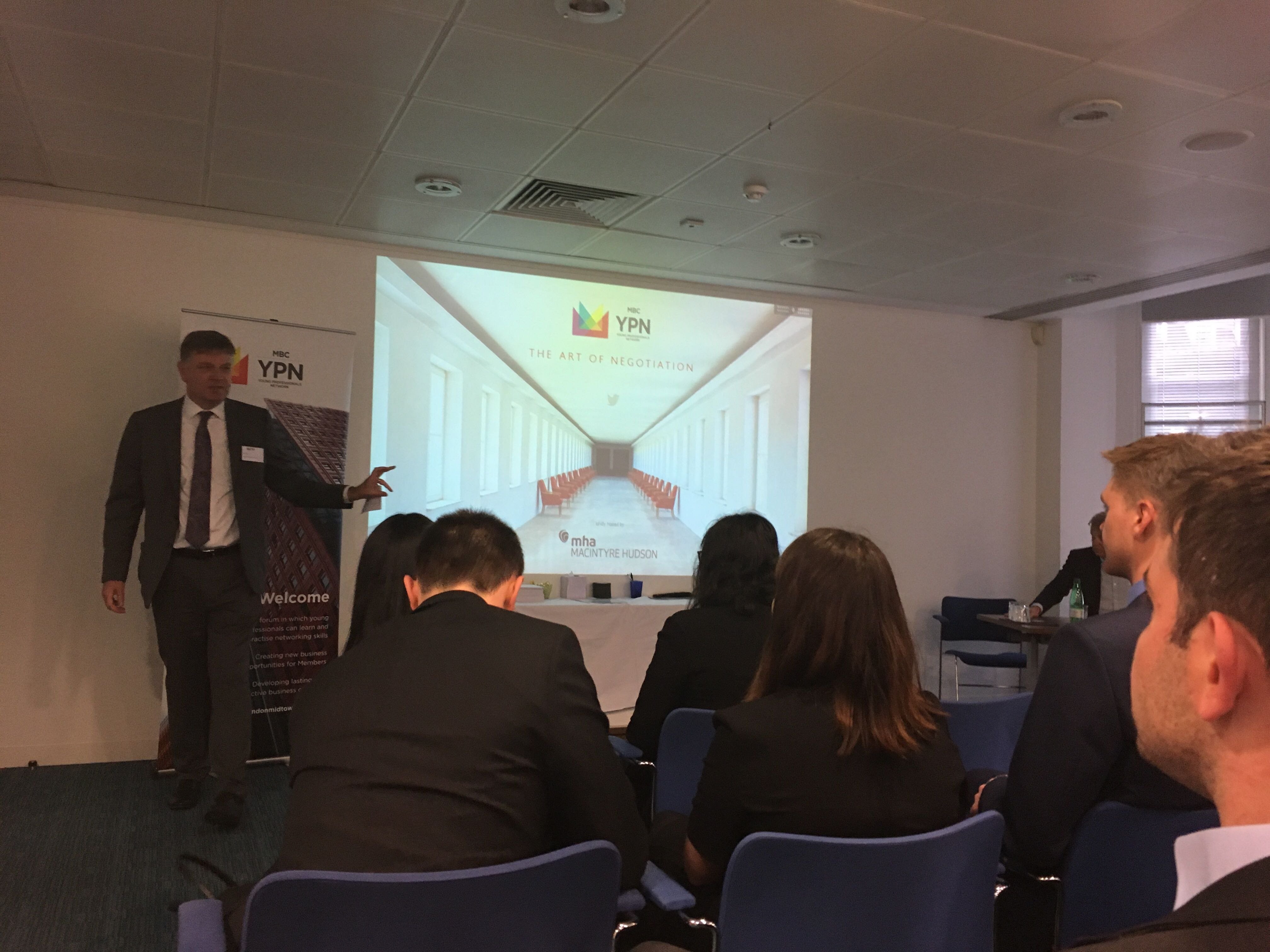 To achieve such a win-win scenario, a wide set of communications skills are essential to build dialogue, understanding and trust. Here are the top three takeaways from the event for aspiring PR professionals.
Use time as leverage
When it comes to negotiation, much like the news cycle, timing is everything.
The value of any product or service is inherently linked to time, whether that's concert tickets, airplane flights or seasonal vegetables. To use Gates' own example, a vendor selling memorabilia outside a sports stadium will sell their scarves at £18 before a match, but that price will plummet only a couple of hours later. You need to ascertain the time pressures of those you are negotiating with to help predict the course of the negotiation. Excessive time-pressure, for instance, can cause people to become desperate and act hastily. Broadly speaking, those blessed with time have power and can use it as an effective lever – as has been demonstrated by the Brexit negotiations and the saliency of Article 50 deadlines.
The ability to communicate time pressures clearly, both verbally and in writing, is therefore a significant asset during a negotiation and one that ought to be used to full effect in public relations.
Be prepared
Architects, diplomats, deal-makers – what do they all have in common? They problem-solve, create value and seek to future proof their work. Good architects, for example, must be able to plan well, understand the process in stages, and prepare contingency plans ready to deploy when issues crop up. Gates recommends having at least six contingency plans to try and cover a range of eventualities if negotiations take an unexpected turn.
Communications professionals have a strong advantage in this respect, as they are used to planning ahead for different scenarios and adapting their response and handling of an issue as it evolves, with an increased focus on agility needed in crisis situations.
Be flexible and creative
Every deal has a multitude of variables, but a good negotiator understands how to cover each of these. It helps if you can see the exchange from all sides. This requires the ability to be creative and open-minded. Broadening the agenda to cover each party's interests builds trust, while remaining flexible under pressure can help to cultivate a collaborative approach, laying the foundation for a sustainable business relationship.
Working in PR, a similar attitude is needed to ensure you keep clients' interests at the top of the agenda whilst fostering strong, long-term media relationships. Working in a creative environment where you are used to finding innovative solutions to problems will put you in a strong position to find flexible and mutually beneficial resolutions to potential conflicts arising out of negotiations.
Overall, to help support your negotiation skills, you need to build a clear understanding of the priorities, pressures, options and interests of each party. By taking a leaf out of Gates' book, you can harness and deliver communication skills with a creative, considered and collaborative approach to achieve the best result for all parties. An appreciation of timing, preparation and creative thinking will stand you in good stead.