The need for speed: The UK's changing internet use and the media
October 1, 2018 • 3 minute read
The Cairncross Review was established by Dame Frances Cairncross earlier this year to assess how 'on the go' internet use has affected news in the UK and will 'examine the sustainability of free, high quality journalism'.
This review follows recent YouGov research which found that, for the first time, more people are now regularly accessing content from national newspapers digitally (through apps and websites) than in print. With the internet becoming part and parcel of modern life, this may be somewhat unsurprising news.
However, ONS statistics on internet use released in August, which highlighted the recent surge in popularity of online videos, may tell us more about our shifting internet habits on the news and media industry. In 2017, the ONS found that 46% of adults watched online commercial services and YouTube, which was a significant jump from only 29% in 2016.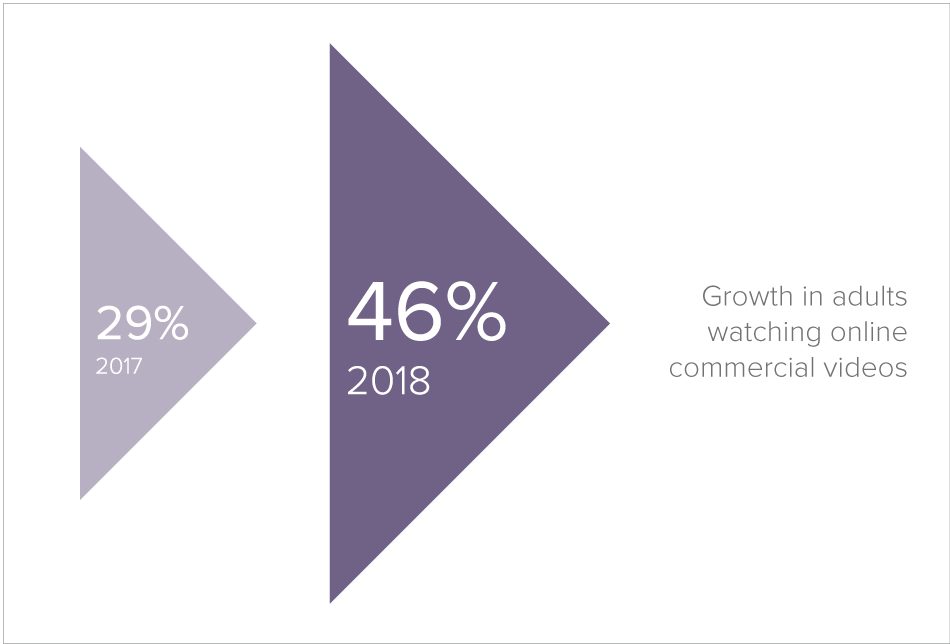 The increase in online videos has caused an eruption of digital subscriptions in TV and film and as a result, shaken the foundations of the traditional and long-standing entertainment providers. For TV and film, online disruptors such as Netflix and NowTV, have changed the game of content creation and responded effectively to the demands of 'on the go' media consumers, who are happy to pay for high quality entertainment.
In a similar vein, the Cairncross review will consider how the UK's news industry has responded to individuals and businesses' shift to digital media consumption and online videos in particular. As both news and entertainment subscription services have increased, the review will hope to shine a light on the effects that online habits have had on UK news landscape.
 Breaking the news: Digital news platforms and the role of PR
Traditional news outlets have taken different approaches to respond to the increase in digital media consumption. Due to the decline in print news and the corresponding increase in advertising incomes, many newspapers have looked to diversify their revenue streams in various ways. Most of the top tier newspapers have established paywalls for their digital platforms for instance, while others, such as The Guardian, rely on donations from their readers. The Financial Times not only use a paywall, but also run "FT Live" events and award ceremonies which offer businesses an opportunity to position themselves in front of a global audience, but this comes with a high price tag.
As well as these changes, one effect on the UK's media landscape has come from businesses themselves. Many brands are becoming self-publishers in their own right, with social media and online video platforms offering an accessible way to push out internal news, which can be delivered directly to audiences. This has contributed to a saturated and a speedy news landscape, and ultimately made it difficult for many businesses to cut through the noise.
With advertising spend down, an increase in paywalls, as well as social media use, PR is arguably becoming a more critical component for brands to ensure that they are positioned in the media that matters most. Indeed, the plethora of media types and outlets in the digital age could mean that strategic advice on engagement is becoming more important than ever for businesses to successfully navigate the UK's media.
Hannah Simpson is a Junior Account Executive at Infinite Global