Building A Social Media Program: Q&A with Jamie Obertelli
August 2, 2019 • 7 minute read
Earlier this year Infinite Global welcomed Jamie Obertelli as its Digital Strategy Lead. Now seven months into the job, we sat down with him to learn about his experience in helping to develop social media programs and the key takeaways for others looking to build out their own offering.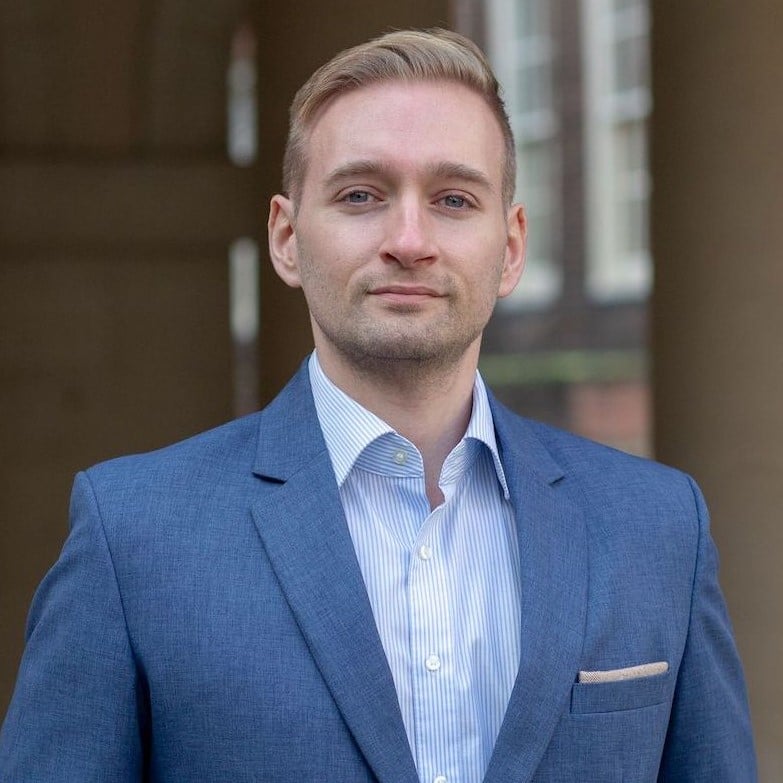 What is the first step to take when approaching how to build out a social media program?
The most important first step when building a social media offering, or planning any form of external communications for that matter, is establishing its purpose. Ask yourself why you need a social media presence and be very clear about what you are trying to achieve. As a digital marketing professional, I would argue that most businesses need to be active on social media, but there will always be exceptions to this rule. If your firm is one of the few exceptions, don't waste your resources on something that will offer no value.
Are you trying to generate awareness of the brand online, pull in sales leads via your digital channels or expand your company's reach and communicate key messages directly to your target audience? Many brands focus on achieving all three with their social media channels. Establishing your goals will help you decide on the necessary tactics to achieve them.
Some important points to consider:
Who is your audience and which social media platforms are they using?
What are your key messages?
What should your tone of voice be?
What is your audience interested in? How can you answer the questions they are asking online?
What sort of content is your target audience engaging with already?
What are your competitors doing?
Once you're clear on your social media program's raison d'être you can begin constructing an offering that works for the business, rather than conducting a box ticking exercise and building a presence for the sake of it. 
Who should be handling your social media?
This depends completely on whether you already have the in-house expertise at your disposal to launch and maintain a professional social media presence. It's easy enough to create profiles on platforms like Twitter or LinkedIn, but if they are not maintained and updated regularly your efforts can do more harm than good.
Do you have the budget to make the right external hires and bring in the know-how to run your social media? Or are you prepared to provide your existing team members the external training to do the job themselves? Most importantly, who will be responsible for building the strategy your team will then be expected to execute? Who will your social media team report to during a crisis?
Whilst some firms will address these issues in-house, many choose to bring in outside help from an agency that provides specialist support. A number of our clients at Infinite Global have some form of in-house community manager handling the running and scheduling of their social media accounts, but call on us for training, strategy or content creation. This approach can work well if you have the personnel to manage these platforms day to day but lack the experience to plan your broader approach to social media. There is no one-size-fits-all plan however, as every firm will have a unique set of needs and goals that can be met in a variety of ways.
What tools, applications or resources are important to consider?
There are a number of tools available that can help you manage your social media communities, monitor comments, schedule content and understand your audience better. The likes of TweetDeck and HootSuite are amongst the most well known tools for scheduling posts across multiple accounts but there are a host of options to choose from. If you use a client relationship management (CRM) system for your marketing campaigns, then the chances are that you already have some social media scheduling capabilities at your disposal and aren't taking full advantage of them yet. Platforms such as HubSpot have scheduling and tracking tools built-in that will allow you to monitor and manage multiple accounts.
It's essential that firms listen to what their key audiences have to say about them, as well as monitoring the sector in general, on social media. Employing listening tools such as Brandwatch, Social Bakers, Sprout Social, Brand24 and Mention, make it easy for firms to protect their reputations by tracking what people say about them online and on social media. In addition, these tools allow firms to closely follow industry keywords so they can participate in trending conversations with social media influencers. Understanding what your audience is engaging with will give you an advantage when it comes to creating content that will resonate with them.
You can read more about the tools available in a blog we previous posted on the topic here.
Do you have any tips for encouraging the participation of key internal stakeholders?
Fostering employee e-advocacy is one of the most important components to building a successful social media program and an aspect that many firms either neglect or struggle to execute properly. The more employees your firm has, the greater potential organic reach your social media activity has. The average employee has ten times more followers than their company, so leveraging the connections and networks of your team can be a huge differentiator. Your employees are your most important resource so it's vital that you make the most of them.
Here are some useful points to consider when empowering employees to become social media champions for the brand:
Find out whether any of your stakeholders are already representing the firm on social media. Chances are there will be a handful that have been doing this independently and will have learnt a lot about your target audience's behaviors.
Support your existing social media champions and make it easier for them to showcase your firm online. Give them content and insight to share on their platforms that will interest their audience and benefit the firm.
It is important to encourage employees to create their own company content in the most efficient way possible, whilst making sure it stays on-brand. Provide them with easy to use templates to make sure their output adheres to brand guidelines and is of high quality.
Some employees are fearful of using social media to promote the brand because they're unclear about what they can and can't say. Make sure you have a clear social media policy in place to ensure appropriate employee conduct online and reassure your stakeholders that what they are sharing is acceptable.
Attempting to force employee participation will be counterproductive.
Share success stories with your team. When employees see examples of how social media can benefit them they will be far more enthusiastic about building a personal profile that also promotes the business.
We recorded a podcast that addresses the topic in more detail which you can listen to here.
Are there any particular challenges that you've come across?
Many firms allow employees to create social media accounts on a whim to satisfy a particular service-line or partner without following any cohesive strategy. The larger the firm the more likely different areas of the business will want their own online channel, but this enthusiasm can lead to a host of issues. One particular company I worked with in the past allowed the number of its branded social media accounts to expand to such an extent that they lost control of many of them. People with access moved on from the firm, forgot the login details or simply lost interest in maintaining the profiles. It's easy enough for this to happen when a firm does not have the right strategy or governance in place.
Accounts that have been dormant and not posted content for years will always reflect poorly on any company, regardless of what sector they're in. It can also be confusing for a firm's target audience if there are multiple accounts and uncertainty over which one they should be following. Even if additional profiles are kept up to date, having too many can dilute the firm's messaging or duplicate it, as followers may see posts repeated on their timelines from more than one branded account.
A successful social media offering is dependent on having a clear plan in place. As an organization grows and it's needs change, the firm's social media footprint should expand and develop in-line with a predefined strategy.
Jamie Obertelli is Infinite Global's Digital Strategy Leader, based in London. A digital content strategist with a background in journalism and PR, he provides clients with strategies that drive engagement and tell their stories to audiences more effectively. Jamie can be contacted at jamieo@infiniteglobal.com   
Need help with your firm's social media or digital content? Infinite Global can help you develop a bespoke strategy to suit the needs of your firm and empower your individual stakeholders.